Posts Tagged with "sweater coat"
on November 30th, 2008
0 Comment

Missoni has some beautiful shoes and scarves for Fall 2008. Be on trend like your favorites Miley Cyrus, Nicole Richie, Molly Sims, Cameron Diaz, Mischa Barton, and Leighton Meister and wear Missoni from head to toe. See my favorites here.
Easy to wear flats, beautiful wedges, and wear with anything scarves to go with your simple white tee and a pair of skinny jeans and a pair of Missoni flats. Too good to miss.
A few of these items are 20%-40% off too. Missoni and a Sale how could this be better?
Click the photos below of the shoes, scarf, or dress to buy them now. I also found a great MISSONI sweater coat on sale below and a site that is selling Missoni orange label on sale from the current season.





I found an amazing MISSONI Sweater coat on sale here. Click here now to buy it now.

If you want MISSONI orange label on sale not M Missoni – click here and get an Extra 40% off Fall Winter for Women Missoni
. This site has all the current MISSONI orange label on sale now.


on November 21st, 2008
2 Comments
This year I wanted to give thoughtful gifts that had meaning or something to do with the environment. I found some pretty cool gifts that I thought you might like too.
My most favorite gift is this $20 I Am Not a Paper Cup by James Burgess from the MOMA store. How cool is this? I always wanted to just have a supply of take away coffee cups at my house so I can pour a cup of joe into it and take it in my car, but since that is bad for the environment, I did not buy all those cups and do that. When I saw this, I thought, why didn't I think of this?

I Am Not A Paper Cup
James Burgess, 2007
An eco-friendly alternative to disposable cups, this double-walled porcelain version with a pliable silicone lid keeps beverages hot and doesn't burn your hand. Dishwasher-safe. Cup is microwave-safe.
Set of 2 replacement lids sold separately.
Click the cup to buy it now from MOMA. I love it.
My next top pick is by Small and Steady Wins the Race. Their stuff examines everything we take for granted from designer sunglasses to designer handbags. My favorite line from them is the $100 canvas Gucci, Balanciaga, Hermes, Dior look alike bags. They are too cool for words. So if you are on a budget, or your boyfriend is dying to buy you something for Christmas or Hanukkah but does not want to spend $1,500 and up, by one of these little cuties. Click the photos to buy them direct now.
Click the photo to get the Slow and Steady DIOR bag at 60% off now.


More great bags on sale- click the photos to get these Foley & Corinna bags on sale now.


Click here for sweaters, tops, and more for 70% off.


Channel your inner Kate Moss and get these amazing black suede boots for yourself or for your loved one for a wow gift. I love fringe and this style makes you feel bohemian and sexy at the same time. Click the photo below to get these now.
Nothing says I love you like cashmere. How about a classic cashmere cardigan to go with everything and last for years to come? Click the photo to buy the sweater now. Great price too.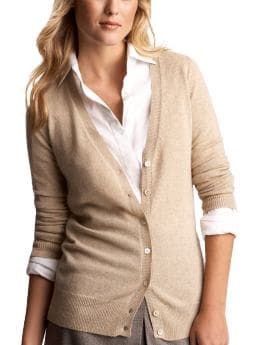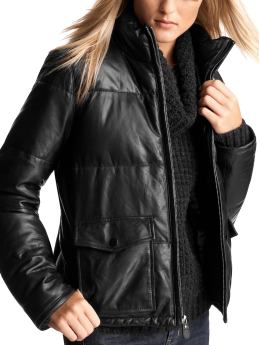 How about a great black leather jacket or an amazing shawl ruffle sweater that is 70% off? That is always a great gift. I found one at a great price too or a great cabachon turquoise bracelet or a great estate looking piece made of crystals to go with that perfect black dress? Click photos to buy now.
Last- check out this video of Bing Crosby and David Bowie- love this video- Happy Holidays.
Check out more post about
Shopping and Info Gift Ideas for the holidays: a canvas Balenciaga bag
written by ShoppingandInfo.com here at our
Bags
Page
on November 18th, 2008
0 Comment

The Vince Sample Sale is back. For those of you lucky enough to live in Los Angeles. Mark your calendar and put on your most comfortable shoes to get ready for the long lines. If you want that cashmere sweater, that coat, gifts for friends, go to this sale. See the info here:
If you don't live in Los Angeles, I found some great Vince on sale for you.
You can shop from the comfort of your own home, pay no tax, get free shipping, and you don't have to fight anyone for that sweater you want. Just click it and get it to your house in 5 days.
Click the photos to buy now.

Click the photos to shop now lots of Vince on sale online too.