Posts Tagged with "Old Navy"
on December 12th, 2009
0 Comment

I did a double take when I saw these black Sliver Wedge Boots. I thought to myself, these look likethe matilde Loeffler Randall boots, but the price is $39.50.
Are they Loeffler Randall boots? Then I realized they just looked a lot like Loeffler Randall boots except they are made of man made materials instead of Italian leather. It is a good thing though for those of you who are on a college student's budget, but want the look that Jessica Biel, Whitney Port, Sarah Michelle Gellar, Katherine Heigl, and the rest of the celebrities have been wearing, why not get these great boots? These would make a great gift for any gal who wants that Hollywood celebrity look.
Use code ONSAVE20 at checkout at oldnavy.com
with this coupon code for Old Navy when you get these boots. Click oldnavy.com
here to shop now. This coupon only good until December 15, 2009.

Click the photo of the boots below to buy these great Loeffler Randall boots look alike boots now. If you want Loeffler Randall boots click here.
Check out more post about
Best black boots Old Navy
written by ShoppingandInfo.com here at our
Celebrities
,
Shoes
Page
on April 9th, 2009
0 Comment
30% off all new arrivals at Gap, Banana Republic and Old Navy ends today at midnight Eastern time.
Click the banners below to shop NOW and get 30% off ALL NEW ARRIVALS for SPRING. ONLINE ONLY SALE.
Get this amazing ruffled cardigan sweater and dress now. Click the sweater and dress to buy them now for 30% off now online only.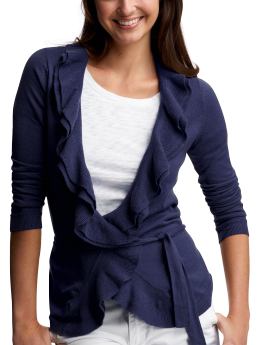 on March 7th, 2009
1 Comment
Kim Kardashian was spotted all over Beverly Hills today. She was spotted early in the afternoon with her sister Khloe getting their nails done.
Then later in the evening at an Old Navy event leaving with lots of great goodies in an Old Navy goody bag. I did not love her boxy beige jacket, but her black Chanel bag is classic and jumbo. Love the bag.
AND last but not least my insiders A & SK saw Kim Kardashian at 8PM at Ruth Chris Steak House in Beverly Hills having dinner with Reggie Bush tonight. Reggie was wearing shirt with a vest. More to come on what Kim was wearing tonight.

Check out more post about
Kim Kardashian Old Navy event
written by ShoppingandInfo.com here at our
Celebrities
,
Fashion
Page
on June 21st, 2008
0 Comment
Now you can order all your favorites for your kids this coming summer for 1 low shipping price. Get Gap, Old Navy, Banana Republic, and Piperlime for the 1 shipping price of $7. What could be better than one stop shopping. Sure saves time driving around looking for parking and standing in line at check out and saves money on gas!
Check out more post about
Gap, Old Navy, Banana Republic, and Piperlime have combined their shipping so you can save money on gas this summer
written by ShoppingandInfo.com here at our
Fashion
Page