Posts Tagged with "military jacket"
on September 29th, 2010
0 Comment
Olivia Palermo was named one of People's best dressed this year. She is always well dressed. She pairs classic accessories with on trend pieces to give her looks just the right amount of flair without over doing it. She was recently spotted in this

Diane Von Furstenberg Military Sweater with her Hermes Birkin bag and dressy shorts. As usual, she looked fabulous.
Diane Von Furstenberg Military Sweater on sale for $297.99 from $498.

Check out more post about
Olivia Palermo Diane Von Furstenberg Jacket Found
written by ShoppingandInfo.com here at our
Celebrities
,
Fashion
Page
on June 1st, 2010
0 Comment
Rachel Bilson has been seen often with her great cargo jacket. The best thing about her olive green cargo jacket is that it is from the Gap
and was found in the boys section. Rachel Bilson of Jumper is pretty petite so she can wear a boys XL. If you wear a 2 or 4 women size you can probably wear a size XL also. This jacket is sold out, but there is another version out now for Fall that is not yet available in the stores. You can the Gap Cargo jacket
online now.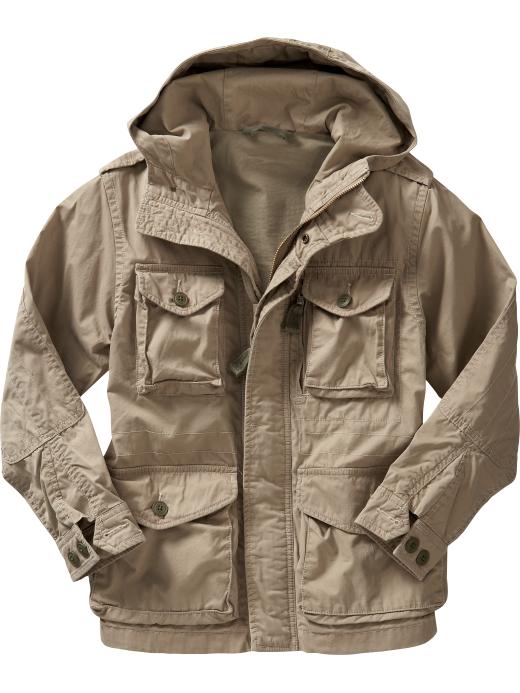 Check out more post about
Rachel Bilson Cargo Military Jacket is from kids Gap
written by ShoppingandInfo.com here at our
Celebrities
,
Fashion
Page
on March 23rd, 2010
0 Comment
This Spring the trend is to have a jacket with your dress or your outfit. You should have a few great pieces in your closet. My suggestion is to own a military jacket, a motorcycle jacket in leather or non leather, and a blazer.
The military jacket will go with all your very casual weekend clothing or over a flowery dress to toughen up the look. A blazer can take you from work to an evening out, and a motorcycle jacket can be worn to change your look from jeans to a dress quickly.
One of my favorites is the Madewell Garcon Blazer
jacket in black. My other pick is the DSQUARED LIGHT COTTON CANVAS MILITARY JACKET. Click here to see it now.


Click here to get the ABS Asymmetrical Zipper Jacket in Black as seen on Audrina Patridge now.

Here are my top Spring jacket picks for you this season:

Click the photos below to get the looks now.
Check out more post about
Spring Jacket Trends blazer motorcycle and military
written by ShoppingandInfo.com here at our
Fashion
Page
on November 3rd, 2009
0 Comment
We have not seen much of Alyssa Milano out and about at events since the Kate Spade party where she held up the sign "that was not me" to show the media the press identified the wrong person on the red carpet. Since then, she has gotten married to a Hollywood agent and appeared on the cover of People Magazine.
We spotted her looking fabulous in a white ruffle jacket at a book party recently. The jacket is beautiful and made by our favorites Free People.
If you want the jacket in white or in black,
click here to get the Free People Military Ruffle Jacket now before it is sold out.
This jacket is a good one because it is beautiful and affordable. Get one for yourself for all those holiday parties.
Check out more post about
Alyssa Milano white ruffle jacket
written by ShoppingandInfo.com here at our
Celebrities
,
Fashion
Page