Posts Tagged with "menswear trend"
on July 31st, 2009
0 Comment
When you flip through a J Crew catalog do you think clean classic good looks with a nice updated twist? Some classics bring tradition into our contemporary time and one of those great heirloom looks is a 14K Gold Ladies Signet Ring
. I grew up on the East Coast watching older men wearing Gold Signet Ring
s engraved with their initials, but now the upgraded look is a young woman with a large mens Rolex wearing a larger 14K Gold Ladies Signet Ring
with her initials. I found some great looks for you that are totally engravable and absolutely classic pieces that will last you a lifetime.

Click the photos and wear your new 14K Gold Ladies Signet Ring
on the boat in Nantucket this summer or just out for dinner at a new hip sushi spot in Manhattan.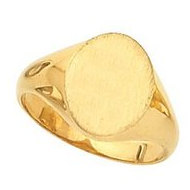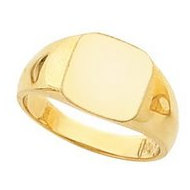 Check out more post about
Gold signet rings classic trends
written by ShoppingandInfo.com here at our
Jewelry
Page
on October 29th, 2008
1 Comment
The good news: vests are still in style. I love the menswear trend. Charlize Theron, Katie Holmes, Molly Sims, and Jennifer Lopez are still wearing vests, and also love the menswear trend.
Most recently, Charlize Theron was seen wearing her vest at New York Fashion Week Rag & Bone show which featured lots of menswear inspired fashions for Spring 2009.
Click the photos of the models below wearing the different vests to buy them now. I picked vests from all price ranges. Click click and get them home before you know it.
Check out more post about Charlize Theron, Katie Holmes, Jennifer Lopez and other celebrities written by ShoppingandInfo.com here at our Celebrity Page
Check out more post about
Charlize Theron, Katie Holmes, Jennifer Lopez are just some of the celebrities who love vests for Fall 2008
written by ShoppingandInfo.com here at our
Celebrities
,
Fashion
Page