Posts Tagged with "green bag"
on September 12th, 2012
0 Comment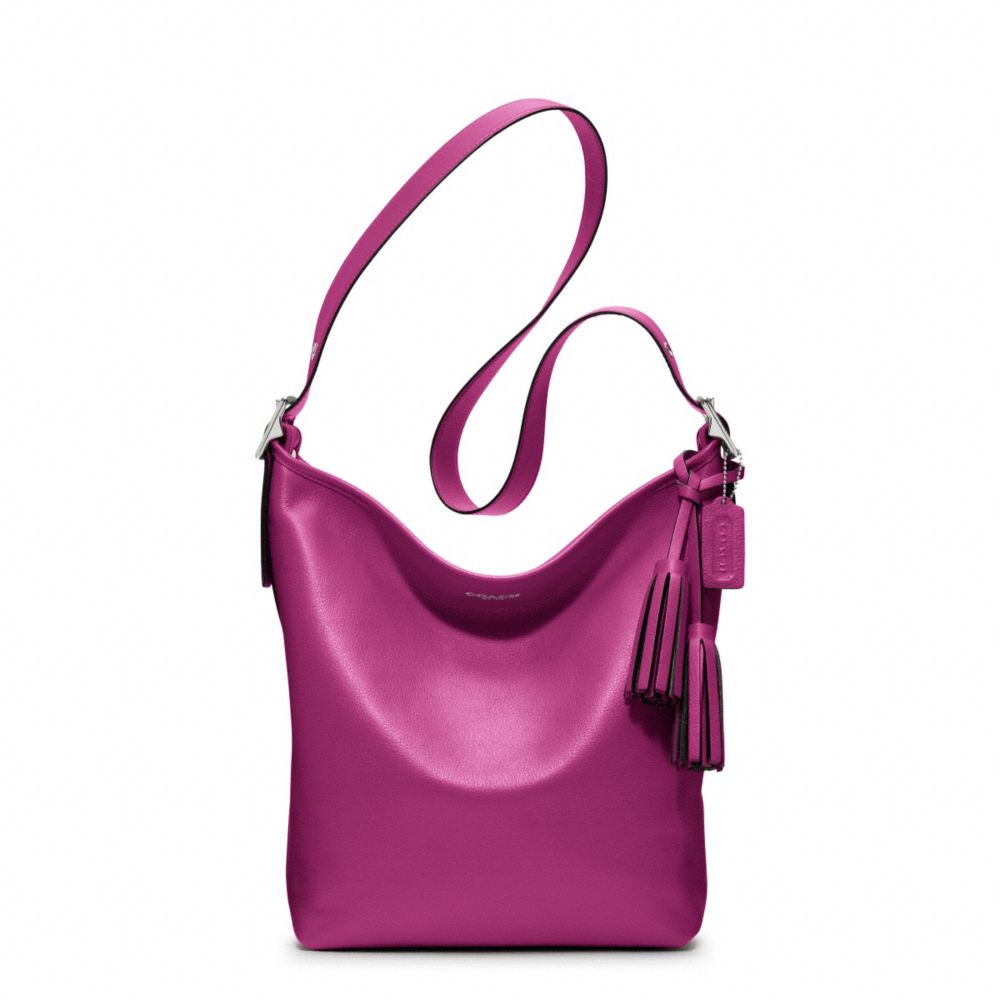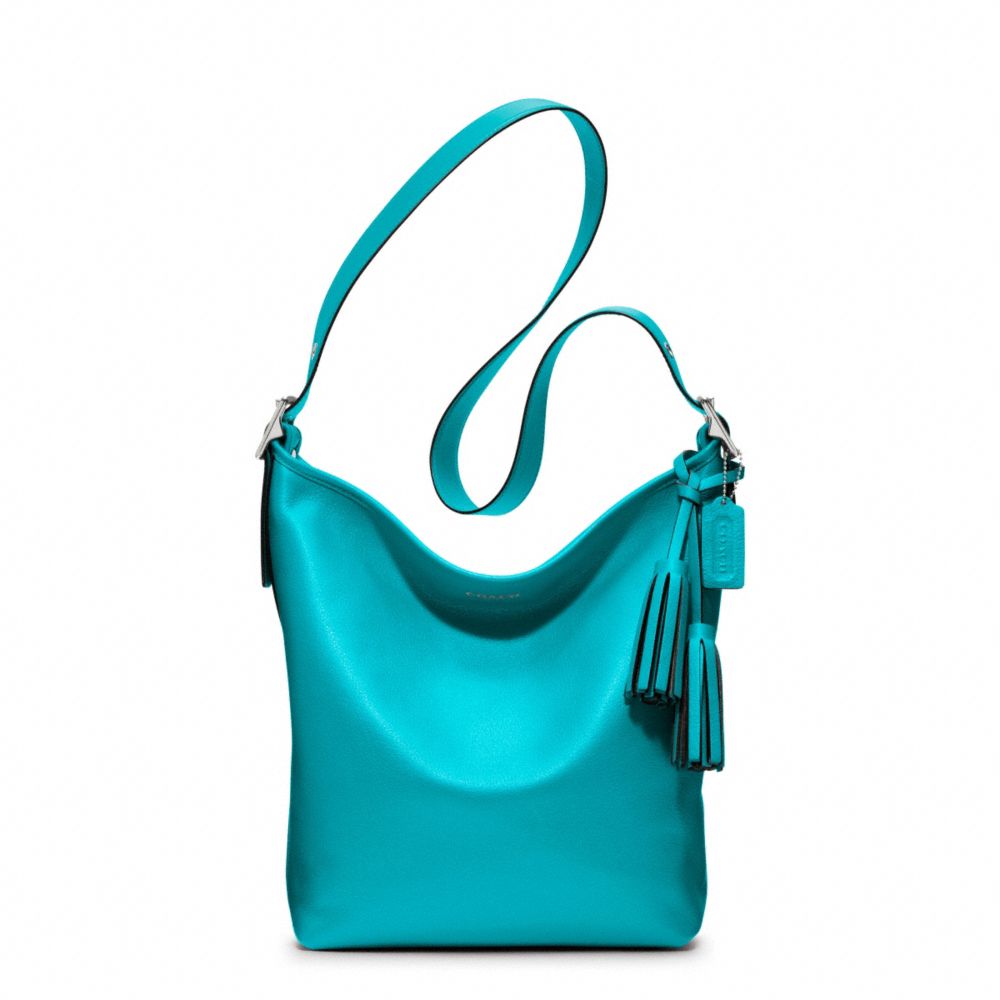 The Coach Leather Legacy Duffle Bag is now the best bag for Fall 2012 because it is available in about 20 colors that include turquoise, purple, pink, grey, green, cognac, and every color in between. The bag is a great addition to your bag wardrobe this season because it can be adjusted to be a crossbody bag and has a new outer zip pocket where you can store your cell phone and keys for easy access. What I love the most is the $348 price point for their Coach quality leather. This bag is not fussy and does not have a logo on it. I love the simplicity and it will go with everything you wear and you can buy different colors to go with your different moods and outfits.
Coach – Legacy Leather Duffle for $348. Buy it now.
on April 12th, 2010
1 Comment
Whitney Port loves the Be & D – Woodstock
Collection!

First she was spotted all over Sydney, Australia with the black studded Woodstock Shopper.

Now, just last week Whitney was snapped carrying the Woodstock Hobo in Washed Green! The color she is carrying is from the past Cruise 2010 collection, but there are a ton of new Spring colors available now.
Here is where you can find her tote in different new colors for Spring 2010:
Nordstrom.com: Woodstock Hobo in Black/Nickel, Citrus, Cream, Terracotta, Grey
Shopbop.com: BE & D Woodstock Hobo
Saks.com
: Woodstock Hobo Rush Sand
My favorite is the BE & D Woodstock Hobo
in Grey. Click the photo below to get it now.
Check out more post about
Whitney Port BE & D Woodstock bag
written by ShoppingandInfo.com here at our
Bags
,
Celebrities
Page
on December 5th, 2009
0 Comment

Taylor Swift fresh off her Grammy night was spotted today having lunch with her friend Selena Gomez at Hollywood eatery Pizzeria Mozza. She was seen in the photo going to valet to get her car. She sure loves that green bag of hers from French Connection. She wore the green bag on a date with Taylor Lautner of Twilight and New Moon and a few other places in between.
I like the red coat she is wearing in the photo below. It is a Walter Military Twill Jacket
. Click Walter Military Twill Jacket
to get it now.


Check out more post about
Taylor Swift red military coat
written by ShoppingandInfo.com here at our
Celebrities
,
Fashion
Page
on November 14th, 2008
0 Comment

For those of us who don't watch The Hills, we probably never knew who Audrina Partridge was until she started wearing super cute clothes and bags. Suddenly, I started to care about Audrina Partridge. Audrina Partridge is not hard to like, she is a tall dark hair beauty who looks great in bathing suits and clothing. So naturally when she wears something cute, we all take notice.
I am digging this green bag she is holding in this photo. Don't you love it? I love washed leather and this bag is definitely that washed leather look. Green seems to be everywhere right now too.
I just saw a woman on the street today with a Green Gucci Hobo. She looked very cool with her green Gucci hobo. I was green with envy. Here is your chance to make others around you green with envy. Click here to get Audrina Partridge's green Linea Pelle bag.
It is a very cool not to be missed bag. I am telling you now, it will sell out.
Also at checkout use PREHOLIDAY20 to get 20% off your purchase price.
Remember I told you back in August the Jamison cashmere hoody would be gone and then when Taylor Momsen wore it on Gossip Girl it was nowhere to be found? I am calling this one too….
So click here to get Audrina Partridge's green Linea Pelle bag before it is sold out and I say I told you so…
If you want another option for a green leather bag – you can get the Rebecca Minkoff Green Nikki that her buddy Lauren Conrad carries. Click the photo to buy the green bag now.

Check out more post about
Audrina Partridge wears green bag by Linea Pelle I love it!!!
written by ShoppingandInfo.com here at our
Celebrities
,
Fashion
Page