on October 17th, 2011
0 Comment
This month, Dior will host the 4th Annual Dior Online Auction to benefit
Look Good Feel Better, an organization dedicated to helping women cope with
the appearance-related effects of cancer.
Beginning October 17th through October 31st, Dior fans can go to
www.diorauction.com to bid on items in three categories: Luxe Trips, Elite
Experiences and Lavish Products as well as a "Shop Now" section, where
customers can purchase items like a Christian Dior book or an engraved Dior
Blue Tie palette, all available exclusively through Dior and select
partners.
Auction items include:
Luxe Trips:
·  PARIS to tour the Dior Atelier, Perfumery Lab and a day trip to
Versailles.
·  NEW YORK to attend the NYC Ballet and visit the Metropolitan Museum
of Art.
·  LOS ANGELES to attend the MTV Video Music Awards.
·  ST. MAARTEN to visit the Dior Institute.
Elite Experiences:
·  DIOR BEAUTY one month internship at LVMH headquarters in New York.
·  AN INTIMATE LUNCH with Pamela Baxter, Dior's CEO.
·  BEHIND THE SCENES with Marie Claire magazine.
·  SHOPPING SPREE with Lucky magazine.
Lavish Products:
·  LADY DIOR Handbag with limited edition Lady Dior makeup palette.
·  CHRISTIAN DIOR Christal diamond watch.
·  PARTICULAR FRAGRANCE NO. 9 signed by Dior Perfumer-Creator Francois
Demachy.
·  DIOR FASHION ILLUSTRATIONS by Bil Donovan, Dior's
artist-in-residence.
100% of auction proceeds will go to Look Good Feel Better. In 2010, the
auction raised over $50,000 for the charity and Dior expects the 2011
auction to top last year's impressive results.
Check out more post about
Dior
written by ShoppingandInfo.com here at our
News
Page
on January 25th, 2010
0 Comment
Valentine's Day is around the corner and Dior made some great heart earrings this season that will melt her heart when she opens the box this season. If you are looking for a gift idea, this one is a winner.
The dainty size of these heart earrings remind me of those cute heart candies with the messages on them. Give her the heart earrings with the Dior logo with a few of those heart candies in a box and you have your Valentine's Day gift.


Click here to get the Dior logo gold heart earrings now.

Check out more post about
Dior gold logo heart earrings
written by ShoppingandInfo.com here at our
Jewelry
Page
on January 6th, 2009
0 Comment
Leighton Meester was spotted with a Lady Dior bag in red in tonight's episode of Gossip Girl. This red bag is a real Dior classic. Leighton Meester as Blair wore this bag while discussing tea time plans with Diroda in her main hall of her home. I did not find the red bag available that Blair used in this week's episode, but I did find a black version of the bag. Click the bag to go direct to the black version now.


Click here to get Leighton Meester's look now and a version of the bag that they used in Lipstick Jungle.
Check out more post about
Gossip Girl Leighton Meester red bag tote
written by ShoppingandInfo.com here at our
Bags
,
Celebrities
Page
on November 21st, 2008
2 Comments
This year I wanted to give thoughtful gifts that had meaning or something to do with the environment. I found some pretty cool gifts that I thought you might like too.
My most favorite gift is this $20 I Am Not a Paper Cup by James Burgess from the MOMA store. How cool is this? I always wanted to just have a supply of take away coffee cups at my house so I can pour a cup of joe into it and take it in my car, but since that is bad for the environment, I did not buy all those cups and do that. When I saw this, I thought, why didn't I think of this?

I Am Not A Paper Cup
James Burgess, 2007
An eco-friendly alternative to disposable cups, this double-walled porcelain version with a pliable silicone lid keeps beverages hot and doesn't burn your hand. Dishwasher-safe. Cup is microwave-safe.
Set of 2 replacement lids sold separately.
Click the cup to buy it now from MOMA. I love it.
My next top pick is by Small and Steady Wins the Race. Their stuff examines everything we take for granted from designer sunglasses to designer handbags. My favorite line from them is the $100 canvas Gucci, Balanciaga, Hermes, Dior look alike bags. They are too cool for words. So if you are on a budget, or your boyfriend is dying to buy you something for Christmas or Hanukkah but does not want to spend $1,500 and up, by one of these little cuties. Click the photos to buy them direct now.
Click the photo to get the Slow and Steady DIOR bag at 60% off now.


More great bags on sale- click the photos to get these Foley & Corinna bags on sale now.


Click here for sweaters, tops, and more for 70% off.


Channel your inner Kate Moss and get these amazing black suede boots for yourself or for your loved one for a wow gift. I love fringe and this style makes you feel bohemian and sexy at the same time. Click the photo below to get these now.
Nothing says I love you like cashmere. How about a classic cashmere cardigan to go with everything and last for years to come? Click the photo to buy the sweater now. Great price too.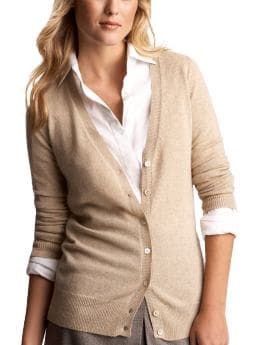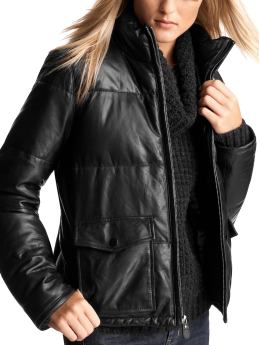 How about a great black leather jacket or an amazing shawl ruffle sweater that is 70% off? That is always a great gift. I found one at a great price too or a great cabachon turquoise bracelet or a great estate looking piece made of crystals to go with that perfect black dress? Click photos to buy now.
Last- check out this video of Bing Crosby and David Bowie- love this video- Happy Holidays.
Check out more post about
Shopping and Info Gift Ideas for the holidays: a canvas Balenciaga bag
written by ShoppingandInfo.com here at our
Bags
Page