Posts Tagged with "crossbody bag"
on December 5th, 2012
0 Comment
If you missed last night's Victoria's Secret 2012 Fashion Show with Alessandra Ambrosio wearing the 2.5 Million dollar diamond and gemstone bra here is the picture. The bra was replete with green emeralds, pink sapphire, and yellow canary diamonds. It was definitely a piece of jewelry history. Of course I am wondering how many of the guys were actually looking at the $2.5M bra and how many were looking at the bodies of the models. These 36 bust, 24 inch waisted, 36 inch hipped 5 feet 10 inch freaks of nature are definitely a sight to behold.
I always wonder how society decided that this tall look was what should be the society's most coveted physique versus the Renaissance round physique. It is interesting that this current physique of 20 pound underweight models is the model of beauty in the world at the moment. Wonder how long this trend will last before we revert back to the Rubenesque figures from the Renaissance. It would be a kind of relief for most women I am sure.
Anyhow, getting back to the Victoria's Secret Fashion Show Rihanna was one of the highlights obviously singing Shine Bright Like a Diamond. But where was Heidi Klum? Did I miss her?
On another note Alessandra Ambrosio was seen toting the Givenchy Pandora tote recently on a rainy day in Beverly Hills at the end of November. Is this the new model must have? So if you are a model you wear the Rag & Bone moto boots, Balenciaga leather jacket, and now the Givenchy Pandora tote versus the Balenciaga city bag from the Kate Moss era.
Here is what I like about the Givenchy Pandora Tote:
1. The Givenchy Pandora tote is great as a crossbody messenger bag.
2. It is also great as a shoulder bag.
3. It has a distressed crinkled leather so you do not have to baby it.
4. It can be worn everyday and holds quite a bit.
5. It comes in lots of colors and fur and skins.
It seems to be the must have bag for this winter. So if you are looking for a versatile everyday bag, get the  Givenchy Pandora bag for $1,780.
Check out more post about
Victoria's Secret 2012 Fashion Show Alessandra Ambrosio
written by ShoppingandInfo.com here at our
Bags
,
Blog
,
Celebrities
Page
on November 16th, 2012
0 Comment
Spotted – Katie Holmes seen wearing a burgundy crossbody bag all over New York City in the last few days. At first I thought it was her namesake Holmes & Yang by Valextra bag line, then upon closer inspection I figured out it was the Derek Lam burgundy Newton crossbody bag.
As soon as I saw this bag I just fell in love with it. Not because it was seen on Katie Holmes, but because it is such a cool and different take on all the hobos and satchels that are out at the moment. Although Katie Holmes does have very good taste in fashion.
This is a 80's redux camera bag made modern with a cool zip top for easy access and security for all of your stuff while out and about.
It is the perfect bag for the holidays while you are out shopping for gifts you can stay hands free. The gold hardware with the thick sumptuous leather makes this a real luxurious bag. I like the magnetic close pocket in the front so you can store your cell phone and car keys so you don't have to root around in your bag while carrying lots of shopping bags.
So whether you are a big fan of Katie Holmes and just like everything she wears or love a unique looking chic bag, this bag is a must for the holidays. It is fun and practical.
Derek Lam Newton Bag for $1,390 comes in burgundy and black at Barneys New York.
Check out more post about
Derek Lam Burgundy Bag on Katie Holmes in NYC
written by ShoppingandInfo.com here at our
Bags
,
Blog
,
Celebrities
Page
on November 1st, 2012
0 Comment
The Nordstrom Half Yearly Sale is ON NOW. It is November 1, 2012 and the holiday season has officially started. Before you take down your Halloween decorations, get started on your online holiday shopping to buy the gifts for everyone on your list at this big sale NOW.
One of the must haves from this Nordstrom Half Yearly Sale – a gift for yourself or a gift for someone you love:
This Patricia Nash cross body bag with the double saddle bag flaps is so on trend and classic at the same time. It looks a lot like the Reese Witherspoon Marni bag we were all coveting last year. Check out the uncanny resemblance. Here is the great news, the Patricia Nash bag is on sale for 40% off at the Nordstrom Half Yearly Sale. The bag carried by Reese Witherspoon by Marni is no longer available. Get the Patricia Nash saddlebag for $118.90.
We also saw the COACH 'Legacy' Tasseled Leather Duffel in sunflower yellow on sale for 40% off for $208.80. This one will not last. 
Check out more post about
Nordstrom's Half Yearly Sale on NOW
written by ShoppingandInfo.com here at our
Bags
,
Blog
,
Celebrities
Page
on September 12th, 2012
0 Comment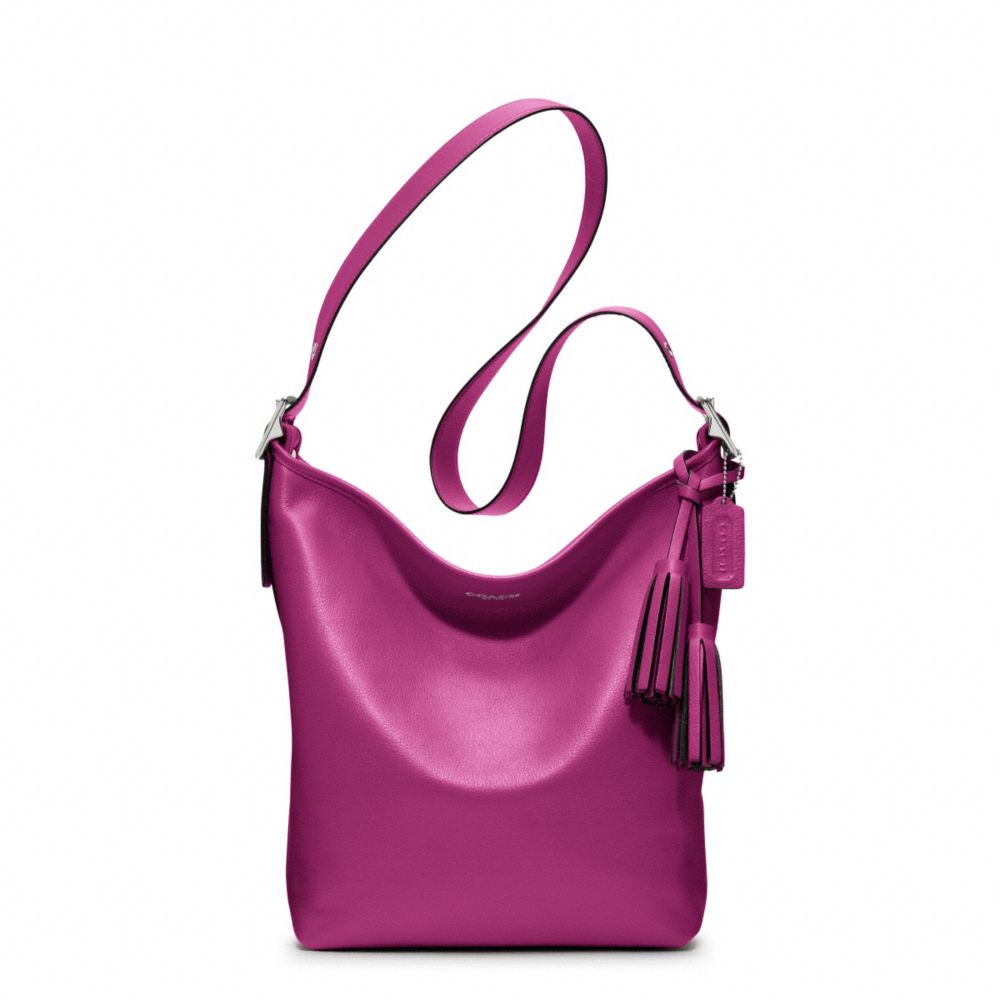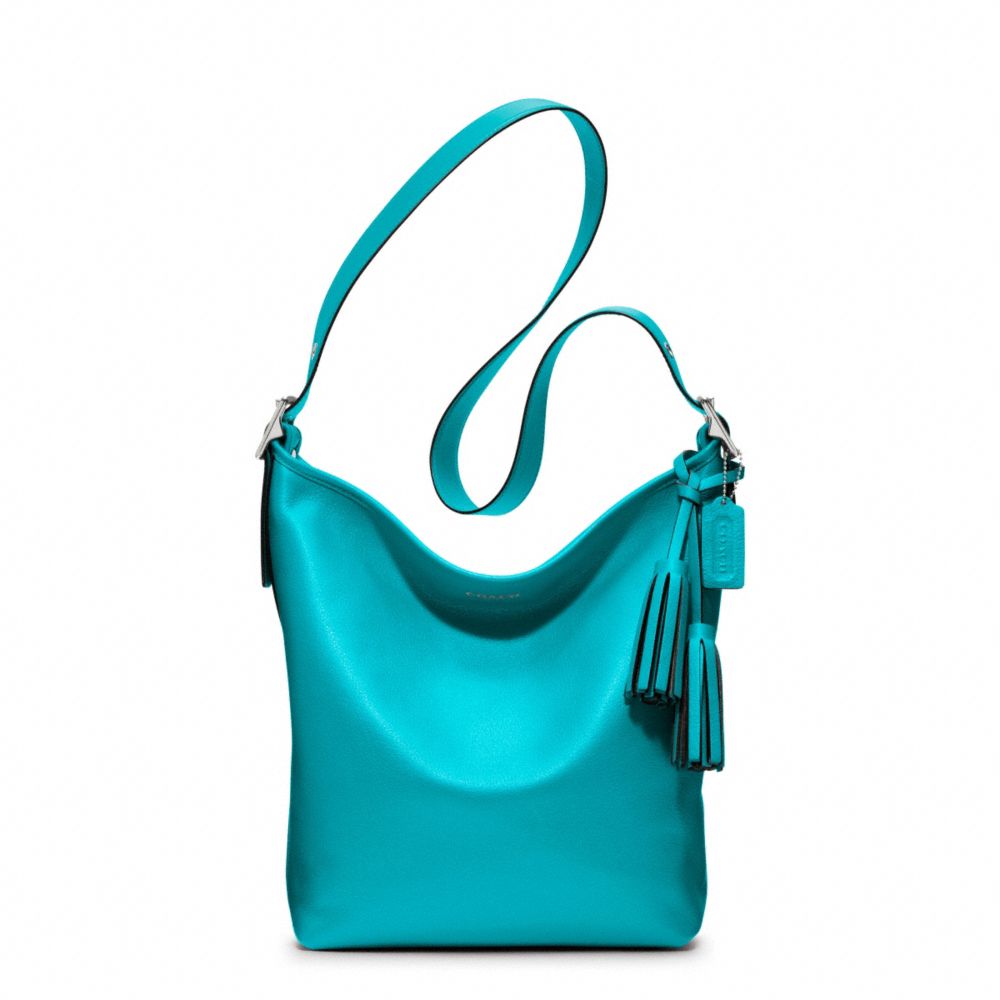 The Coach Leather Legacy Duffle Bag is now the best bag for Fall 2012 because it is available in about 20 colors that include turquoise, purple, pink, grey, green, cognac, and every color in between. The bag is a great addition to your bag wardrobe this season because it can be adjusted to be a crossbody bag and has a new outer zip pocket where you can store your cell phone and keys for easy access. What I love the most is the $348 price point for their Coach quality leather. This bag is not fussy and does not have a logo on it. I love the simplicity and it will go with everything you wear and you can buy different colors to go with your different moods and outfits.
Coach – Legacy Leather Duffle for $348. Buy it now.
on August 3rd, 2012
0 Comment
Summer is all about the beach, eating outdoors, grilling, sandals, and easy fashion. Tory Burch seems to always know what is right for every season and summer is no exception. There are still 4 more weeks of summer and we found the Top 5 summer trends from Tory Burch for 2012.
Tory Burch has an uncanny ability to be both incredibly preppy, and stay completely on-trend. Here are 5 Tory Burch must-haves:
1)      Tory Burch Samantha striped cotton-blend jersey and lace top: This top has a classic preppy stripe, and the panels of trendy lace make it perfect for a day on the town this summer. Throw on some neon shorts and a pair of sandals and you've got an outfit! This top is available at Saks for $125.
2)Â Â Â Â Â  Tory Burch Isabel embellished jersey cardigan: This classic jersey cardigan has sparkling sky-blue and pale-pink embellishments to add to the timeless, yet trendy theme of the collection. This navy cardigan is great with a pair of jeans and wedges. You can grab it at Net-a-Porter for $395.
3)      Tory Burch Crossbody- Kipp Logo Small: This bag is made of leather with a removable crossbody strap.  It has the Tory Burch emblem stamped on the front, and it comes in three colors: beige, coral and black. This cute mini bag is $250 at Cusp.
4)      Tory Burch Waverly Sandals: These sandals are made of nude suede and genuine snakeskin. They have leather lining and a leather sole, which make them super comfortable. The 5" heel is great for those who want a little extra height in their outfit. You can buy these at Bloomingdales for $425.
5)      Tory Burch Angie Silk Dress: This colorblocked and paneled dress is great with wedges for a day out shopping. The belted waist stops it from being shapeless, and adds to the general appeal of the dress. You can get this dress at Bergdorf Goodman for $375.
on March 24th, 2012
0 Comment
Kate Bosworth definitely has a very specific style. During her casual days when she is not on the red carpet she dresses very bohemian. She loves fringe, ankle boots, and cross body bags. She fits right in when she is at Coachella. She can probably be the Coachella ambassador for fashion.
On March 14, 2012 in Beverly Hills she was seen wearing a mini cross body bag, sunnies, brown suede ankle booties, and a denim ombre shirt. The look was effortless and chic classic Kate Bosworth style.
Since this pair is no longer available, get the very similar Vanessa Bruno Athe ankle boots with a 2 inch heel for $470 now at Asos.com.
Check out more post about
Kate Bosworth's Brown Ankle Boots
written by ShoppingandInfo.com here at our
Celebrities
,
Fashion
,
Shoes
Page