Posts Tagged with "coach"
on March 15th, 2013
0 Comment
THEODORA & CALLUM and COACH HOSTED CELEBRITY STUDDED COCKTAIL PARTY which included Hollywood A-Listers who Shopped Theodora & Callum, Coach, Matt Bernson and Shoshanna Swimwear at a Private Beverly Hills Residence.
The celebrities who attended the event:
Christina Hendricks, Emma Roberts, Ellen Pompeo, Anna Kendrick,   Kristen Bell, Paula Patton, Angela Lindvall, Ahna O'Reilly, Hilary Duff, Jessica Stroup, Leslie Bibb, Leona Lewis, Lucy Punch, Shiri Appleby, Lindsay Sloane, Lizzy Caplan, Rhada Mitchell, Louise Roe, Monet Mazur, Melanie Lynskey, Regina King, Regina Hall, Sarah Chalke, Clea Duvall, Constance Zimmer, Kidada Jones, Maggie Lawson, among others
 It was an intimate cocktail party hosted by Theodora & Callum, Coach, Matt Bernson and Shoshana for celebrities and top stylists to shop the most current collections in a private setting on Wednesday, March 13th / 4pm-9pm. The food was catered by Olive & Thyme / Champagne was courtesy of Veuve Clicquot.
ABOUT THEODORA & CALLUM:
Born out of a love for collecting beautiful things from all over the world, Theodora & Callum is
an accessories-based line featuring scarves, jewelry, shoes and bags inspired by their travels.
Drawing inspiration from Morocco, Bali, Turkey, India and the Mediterranean as well as the bon
vivant mentality of the late 60's and early 70's European jet-set, each style feels as if it has been
discovered in a far-off locale.
 
ABOUT COACH:
During the last decade, Coach has emerged as America's preeminent designer, producer, and marketer of fine accessories and gifts for women and men including handbags, men's bags, women's and men's small leathergoods, weekend and travel accessories, footwear,    watches, outerwear, scarves, sunwear, fragrance, fine jewelry and related accessories.  Continued development of new categories has further established the signature style and distinctive identity of the Coach brand.
ABOUT MATT BERNSON:
An ex-construction worker, MATT BERNSON is based in Tribeca, and designs luxurious shoes for women, which are hand produced in artisinal workshop factories that use the highest quality craftsmanship, eco-responsible materials, and advanced comfort-engineering. They are both elegant and casual, located at the intersection where "downtown meets the beach", and can be worn to a summer pool party or on the red carpet. 
 
ABOUT SHOSHANA:
In November 1998, Shoshanna changed the look of dress departments nationwide with the launch of her eponymous clothing line, Shoshanna.  Subsequently, she introduced
Shoshanna Swimwear in February 2001. True to the signature Shoshanna style, the suits
and prints are feminine, fun and sexy. The two-piece suits are sold as separates, rather than as sets to accommodate all different body types and proportions. In addition to string,
halter, and bandeau bikinis, the swim collection includes tankinis, maillots and sarongs in a
variety of solid colors and flirty prints.
on September 12th, 2012
0 Comment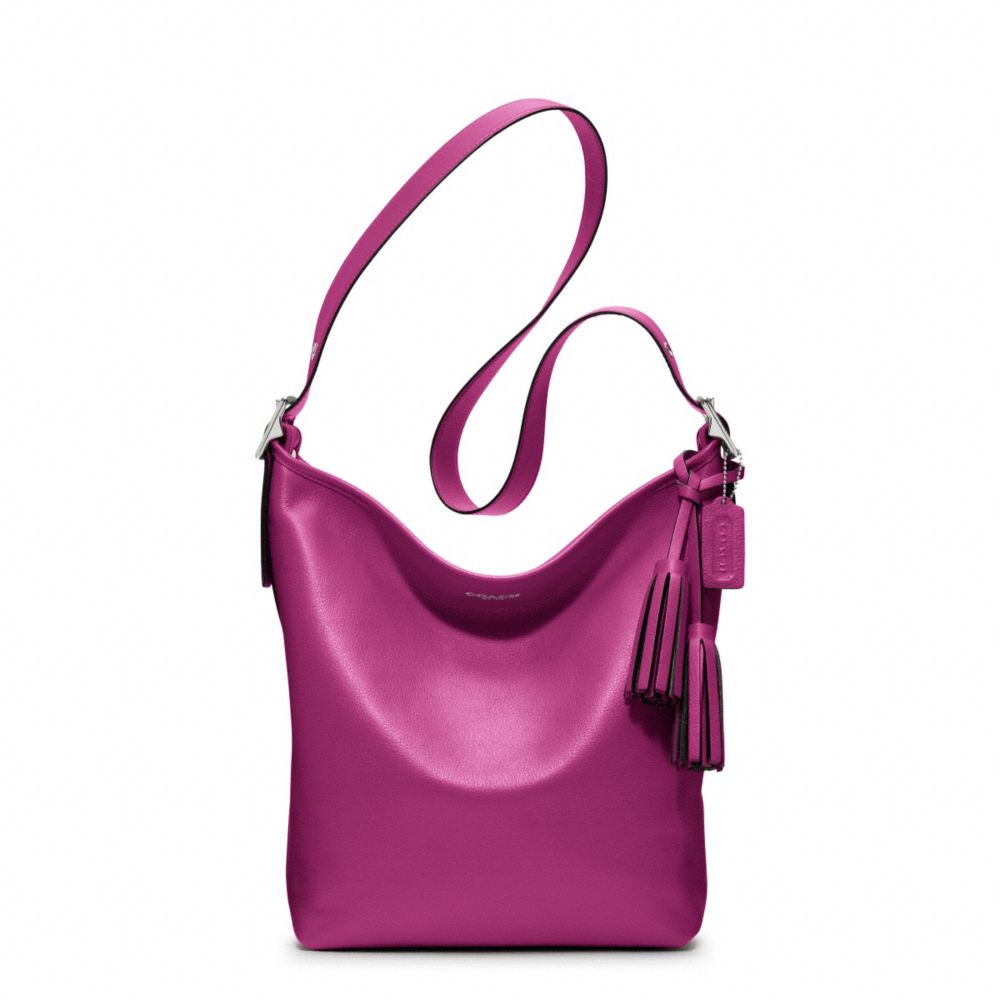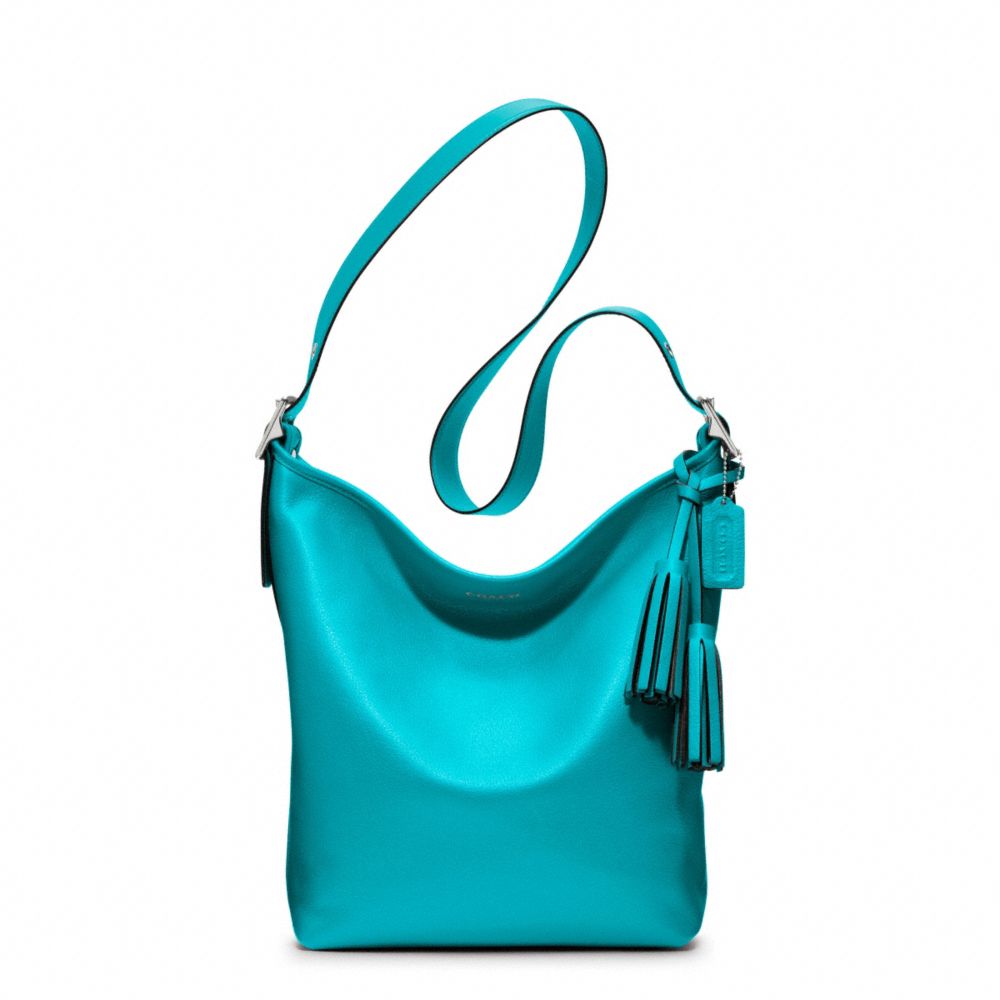 The Coach Leather Legacy Duffle Bag is now the best bag for Fall 2012 because it is available in about 20 colors that include turquoise, purple, pink, grey, green, cognac, and every color in between. The bag is a great addition to your bag wardrobe this season because it can be adjusted to be a crossbody bag and has a new outer zip pocket where you can store your cell phone and keys for easy access. What I love the most is the $348 price point for their Coach quality leather. This bag is not fussy and does not have a logo on it. I love the simplicity and it will go with everything you wear and you can buy different colors to go with your different moods and outfits.
Coach – Legacy Leather Duffle for $348. Buy it now.
on February 9th, 2012
0 Comment
Kate Bosworth is my style icon because I aspire to dress like her. Her style is just so effortlessly chic that I always want to wear whatever she is wearing. Everything she wears just looks so cool. She looked cool in the cold Sundance snow this year in Utah wearing her Rag & Bone skinny jeans while carrying a Coach Bleeker Legacy bag in the classic Fawn color. What I loved about the whole outfit was the classic modern mix of a classic jeans and tote combo made modern with the skinny cut of the jeans and the vintage leather from the Coach Legacy collection that is just a bit updated in style for our modern times.
The moderate distressing on these skinny jeans gives it just the right worn in look without going over the top so they actually look like you have had them for years. The 30 inch inseam is just the right length to pair with platforms or a pair of ankle boots or a pair of Sorels for the snow. However you wear these jeans dressed up or dressed down they will become your favorite pair of go to jeans for any occasion.

Get the Rag & Bone/JEAN The Skinny Jeans seen on Kate Bosworth for $198 at Shopbop.com.
Check out more post about
Kate Bosworth
written by ShoppingandInfo.com here at our
Bags
,
Celebrities
,
Fashion
Page
on January 25th, 2010
0 Comment
If you are looking for a great pair of mary jane platform pumps to wear to the office and out at night, I think you will like these Coach Davine platform mary jane pumps. I love them in the black suede and the brown suede. The metallic 4 1/2 inch platform heel gives you height and support at the same time. You can wear these on Valentine's Day straight from the office to dinner. I love the signature logo button also. Click here to check out the Coach Davine platform mary jane pumps now.

Check out more post about
Coach platform mary jane pumps
written by ShoppingandInfo.com here at our
Shoes
Page
on August 9th, 2009
1 Comment

This post is from a few months ago and the bag is now available to the rest of us just in time for the holidays.

Click here to buy the Coach Parker bag now for the holidays.
This just in: Isla Fisher was seen here wearing the new Parker Slim Tote in mauve from Coach. Isla is also wearing the Coach Geralynn sandals from Spring 2009. Parker returns this season with ultra soft gelato leather and a sweet knotted handle. This bag just hit the stores. Get it before it is gone.



Another celebrity who loves the Parker tote is Katie Holmes. She was seen with a similar version of the Parker tote a few months ago.

Check out more post about
Isla Fisher Coach lilac bag available now
written by ShoppingandInfo.com here at our
Bags
Page
on April 12th, 2009
1 Comment
I saw this new trend of many celebrities carrying a cross body messenger bag and found an amazing bag by Michael Kors that I fell in love with right away.
I don't love the Coach Parker messenger that Katie Holmes is carrying because it is not the best looking messenger I have seen although it fulfills the cross body messenger purpose.
If you want a great bag that has a soft body and a great look, I suggest the Michael Kors cross body messenger bag in the tan beige color.
If you really want a black cross body messenger, I own this black one by Michael Kors that I love love love!
Click the bags below to buy check them out now. I love them both for cross body messenger bag alternatives.
Check out more post about
Katie Holmes black messenger bag
written by ShoppingandInfo.com here at our
Bags
,
Celebrities
Page